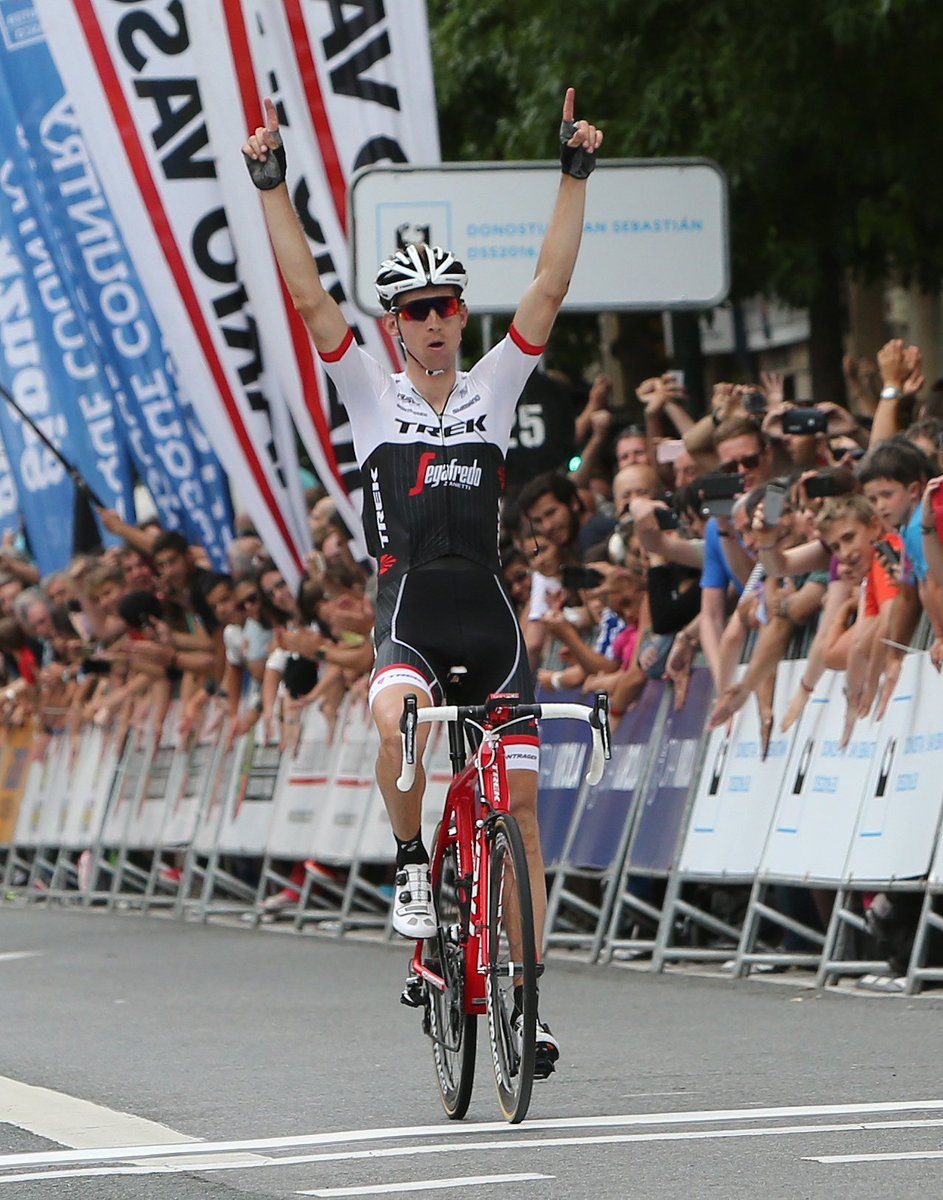 He

attacked on the last climb from a small late break-away

including Rodrguez, Valverde, Adam Yates and Van Avermaet.

Nobody could really respond and he went to the finish.

Bravo Bauke! What a sweet victory after such a bitter Tour!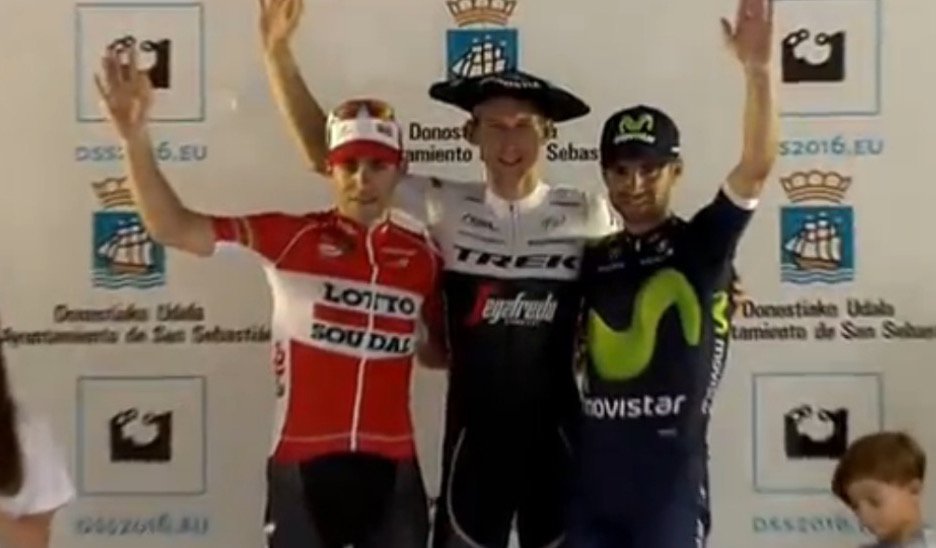 Bauke Mollema: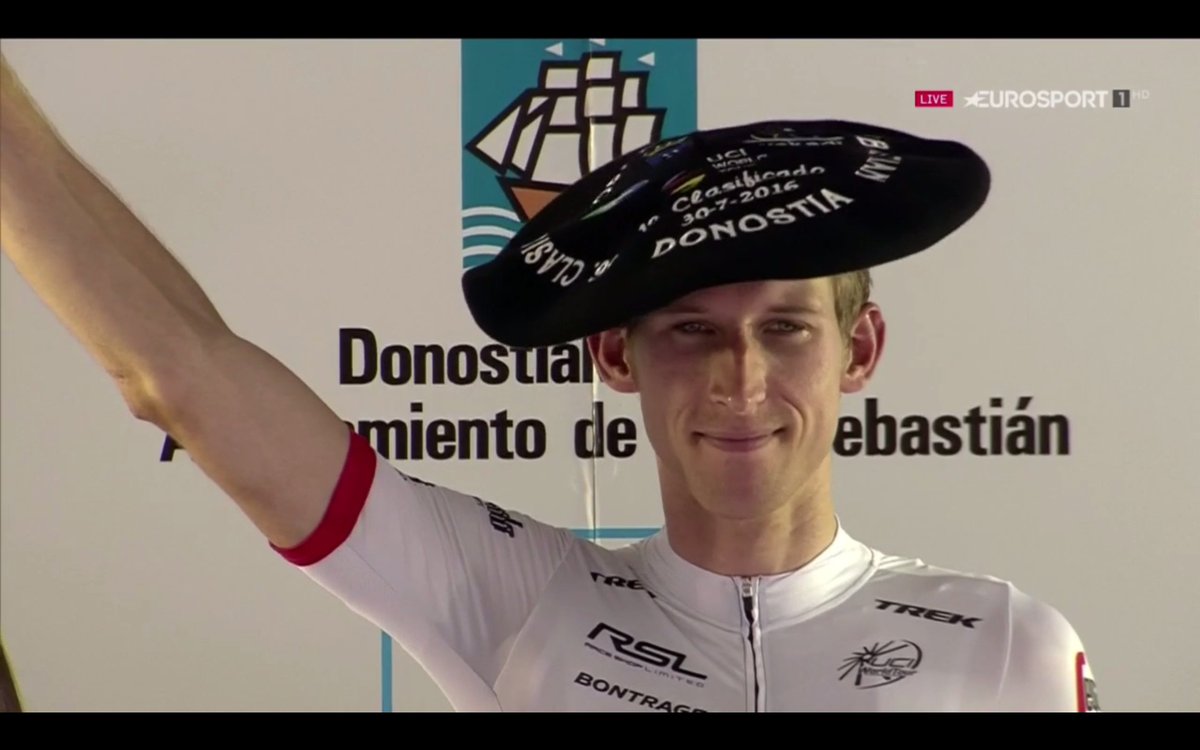 "The last days of the Tour de France were really disappointing for me, and this was a good way to fight back.
I recovered well from the Tour, and I am really happy to win, I have always loved this race. This is the first WorldTour classic I have won; I have always wanted to be on the podium of this race and have one of those Basque hats, and now I finally have one.
Yesterday in training I did the last climb twice and three times the descent, so I knew what was coming. I was a few places behind when Rodriguez went, and it was a narrow climb, so it was difficult to pass the other riders. But I felt quite good and knew that I could close the gap in the last few hundred meters of the climb. On the top, we were four and Rodriguez slowed down a little bit, and I think that was the perfect time to go.
I just wanted to try something, and it was a good moment for an attack, it was still 500 meters flat at the top. I tried and saw I had a gap and then it was just full gas until the finish. I think with two kilometers more or less I knew I had it. I still felt I had some power in the legs, so I was not going to blow up, and when I looked back, I didn't see the second group. I felt I could keep it until the finish – it was a nice feeling, especially in the last few hundred meters."
1 Mollema
2 Gallopim +5
3 Valverde +5
4 Rodriguez +22
5 van Avermaet +34
6 Brambilla +34
7 S Yates +34
8 Slagter +34
9 Roche +34
10 Devenyns