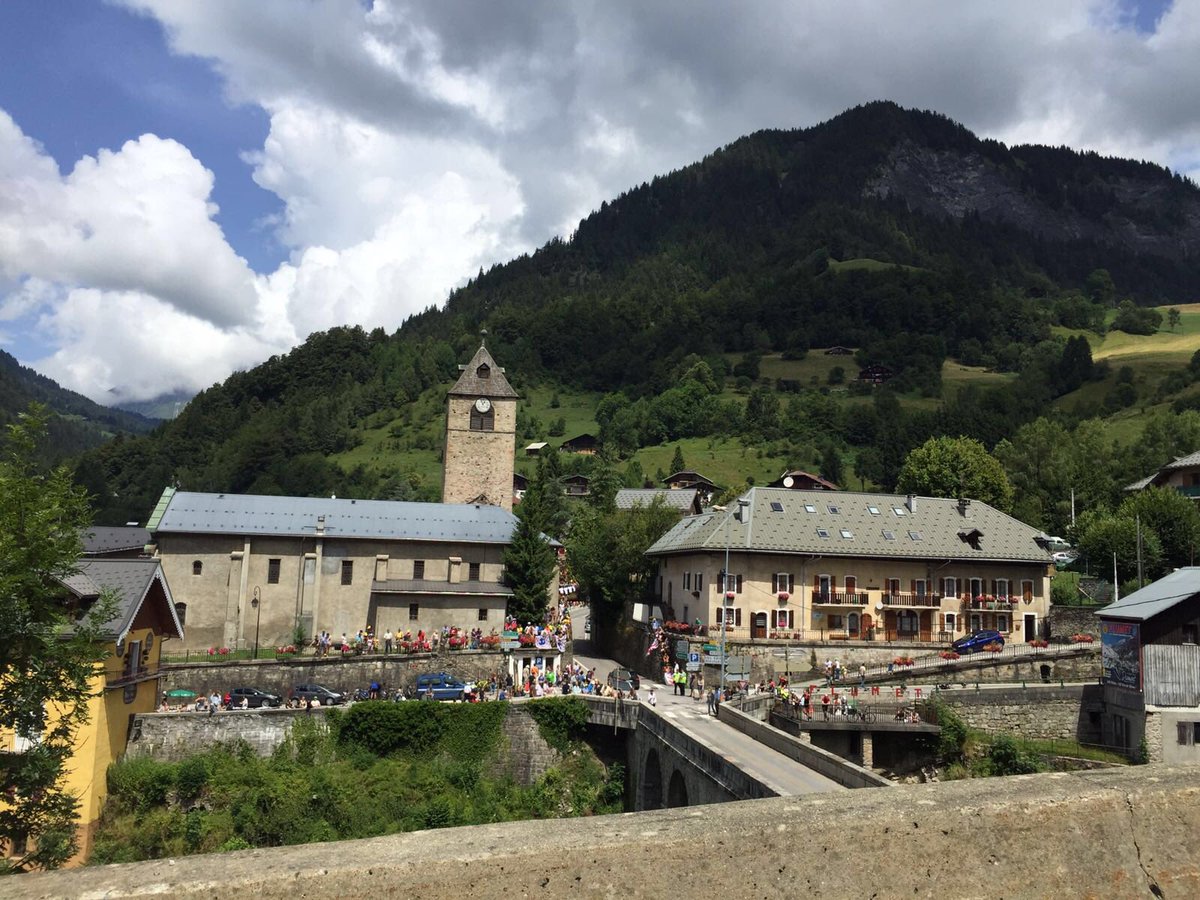 Nothing, probably. But if someone still wants to try, he must try now.

The rest will follow on the wheels saving energy to secure his position or to get his chance tomorrow in the last prestigious sprint.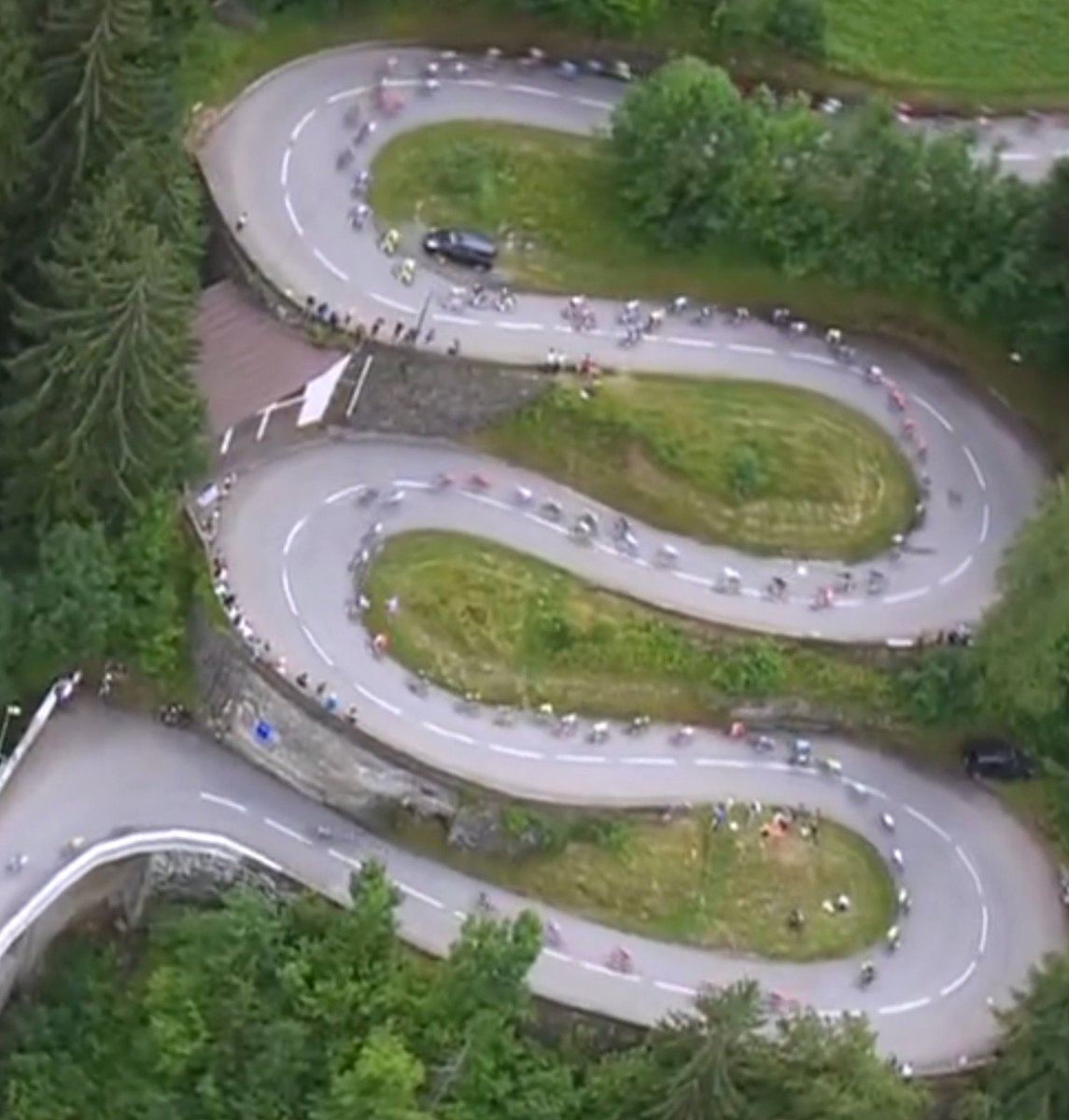 Today it's the mountain again.

A large group broke away

and is already climbing the

Col des Aravis

(2nd cat, 6.7km at 7%).

De Gendt goes solo

, about 27 riders in the pursuit. Team Sky is leading the peloton at 1'30".
The weather is going to be a factor again: good so far but already very cloudy atop the last climb, Col des Joux Plane.
At the

KOM

Thomas

De Gendt

is 1st and there we go:

it started raining

.
I'm in the mountains too, with a very weak internet connection but at least I put my fingers on my laptop again. Last night I had a look to my pictures and I'm glad to say there are some nice shots.
The front group is back together. Matthews won the intermediate sprint

in Le Grand-Bornand.

ahead of

De Gendt and Sagan.

The peloton is at 2'40" as

Team Sky is taking no risk on the slippery roads

. 102 km to go Henao, Erviti, Izaguirre, Oliveira, Nibali, Fuglsang, Sagan, Kreuziger, Gastauer, Gautier, Gougeard, Kelderman, Bennett, Schleck, Stuyven, Pantano, Rolland, Slagter, van Baarle, Konrad, Zakarin, Costa, De Gendt, Gallopin, Chavanel, Jeandesboz, Alaphilippe, Edet, Juul-Jensen and Matthews have 4'18" on the peloton.

Teklheiamot and Barguil are chasing

at 36".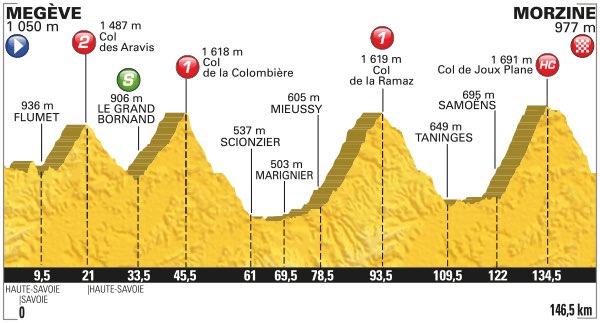 Col de la Colombière

(1st cat, 11.7 km at 5.8%), 2nd

KOM

of the day.

De Gendt

won it too.

In the descent Peter Sagan makes the selection

and only

seven riders

are left in front with him. Henao punctured and is slightly dropped at the back of the break.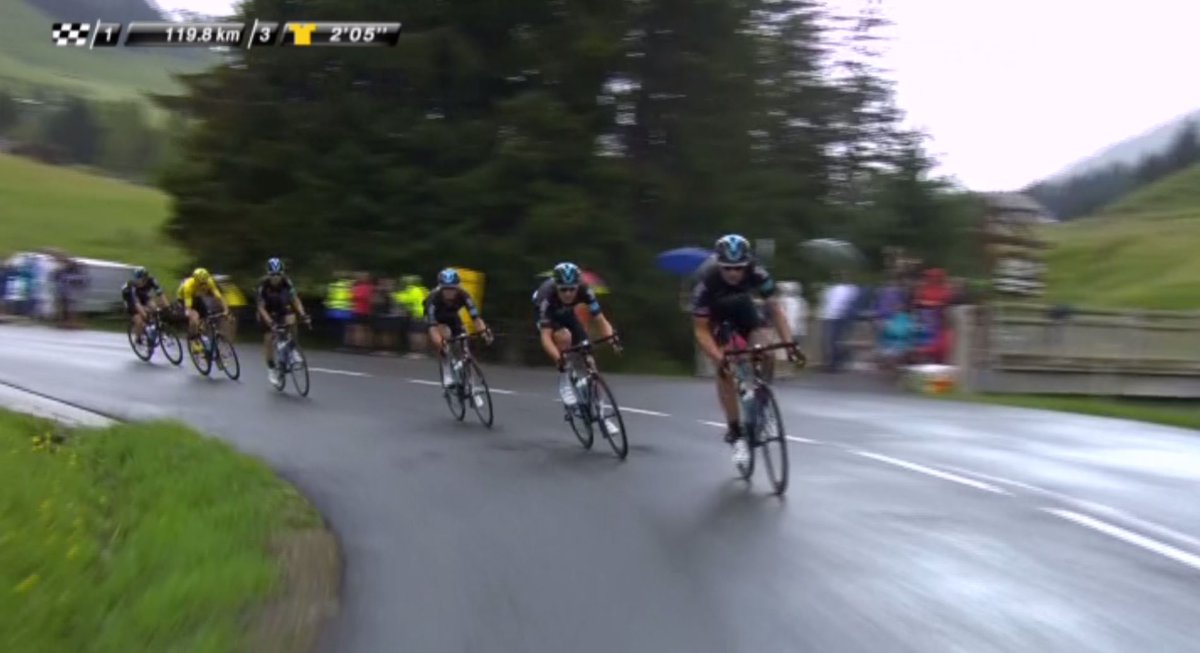 With Sagan there are: Izaguirre, Nibali, Kreuziger, Costa, Pantano, Alaphilippe and Gougeard.

74 km to go they have 1' on the rest of the break and 6'22" on peloton, where

Team Astana joined Team Sky

in the chase. Roman Kreuziger is a menache but they have Vincenzo Nibali in the break...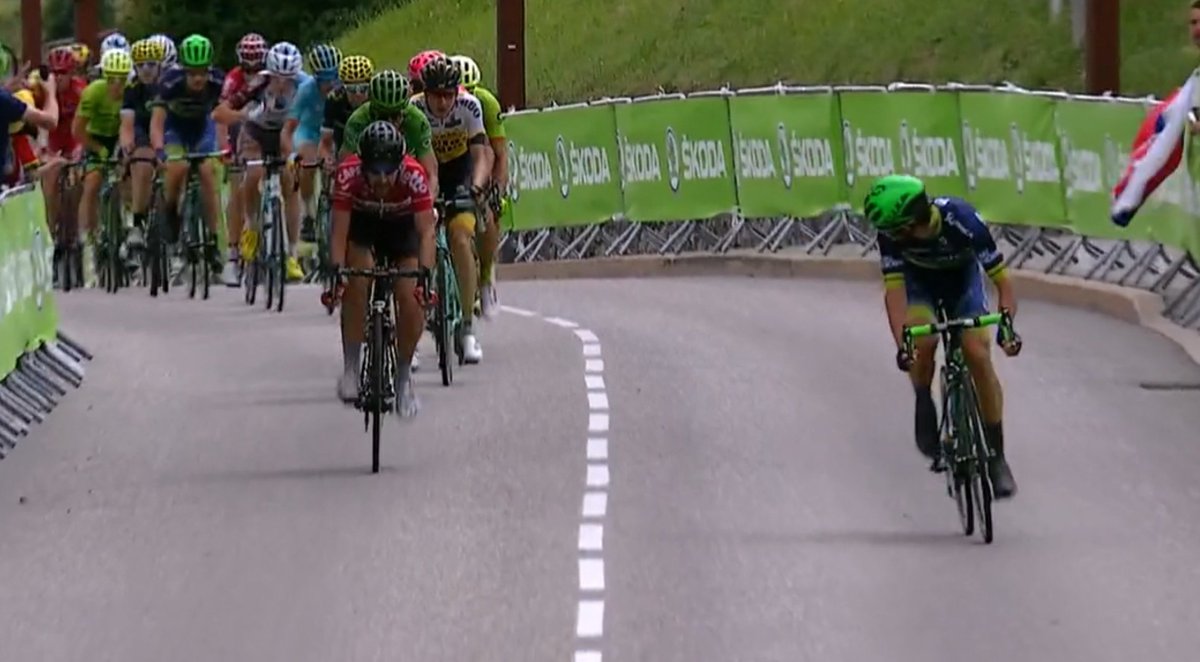 Peter

Sagan

did a great job and now gets

dropped

. The race is approaching the

Col de la Ramaz

(1st cat. 3,9km à 7,1% ). 6 km to the top Vincenzo

Nibali speeds up,

Alexis

Gougeard

jumps off his wheel and goes solo.

Ag2r also took the lead in the peloton

. Bauke Mollema is losing contact.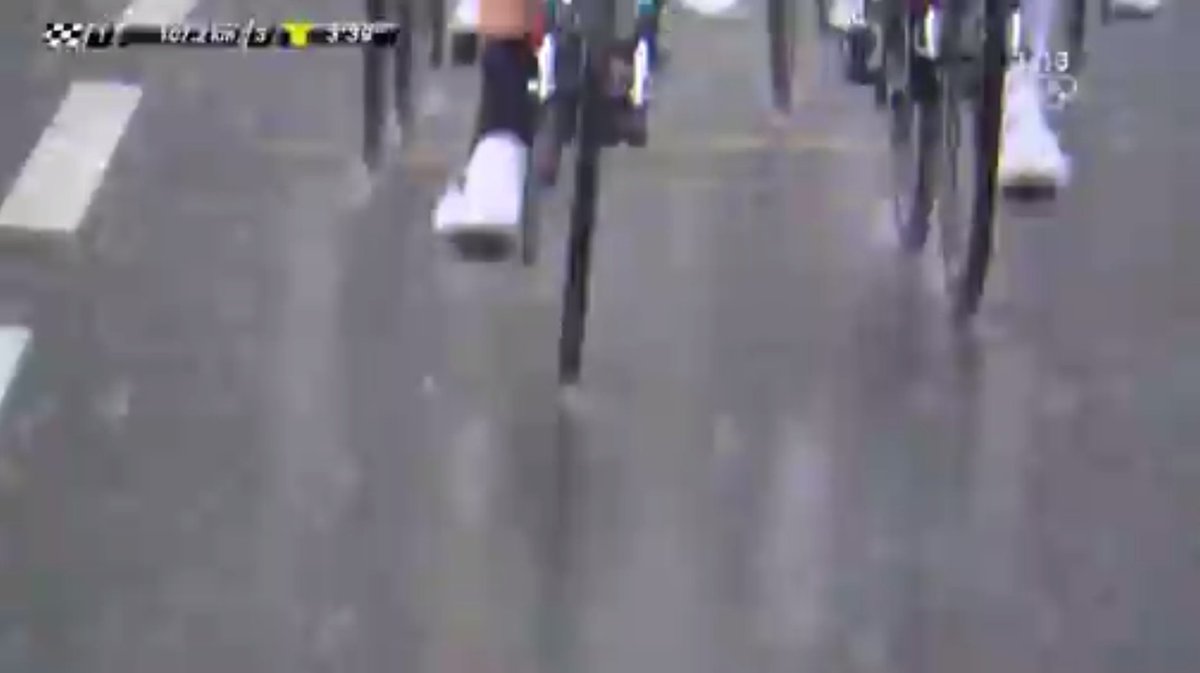 In front

Gougeard is caught and dropped as De Gendt smells KOM points again

.

Costa and Rolland

follow, the rest is left behind.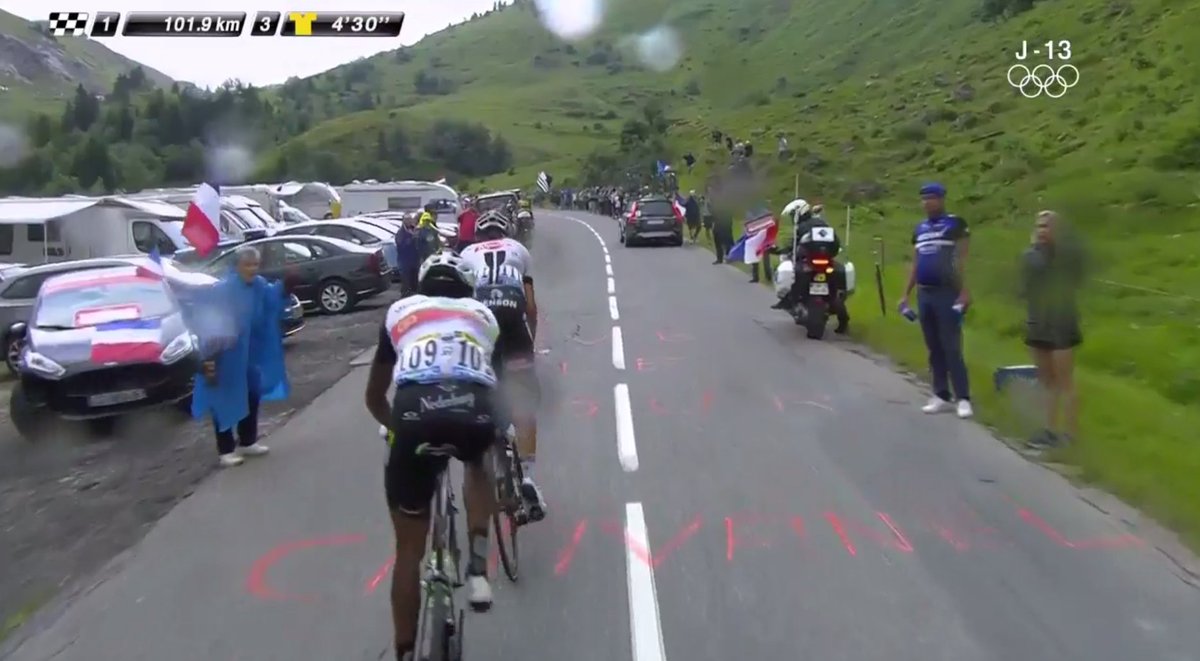 Meanwhile

Mollema is spotted 1'20" behind the peloton

. Probably he's still suffering for yesterday crash or demotivated after its hard consequences. C'mon Bauke! don't give up! Now

Zubeldia stops to help

him back. In front

De Gendt

conquers also the 3rd

KOM and keeps going. It raining cats and dogs. A gutsy Pantano joins in the wet descent... and goes!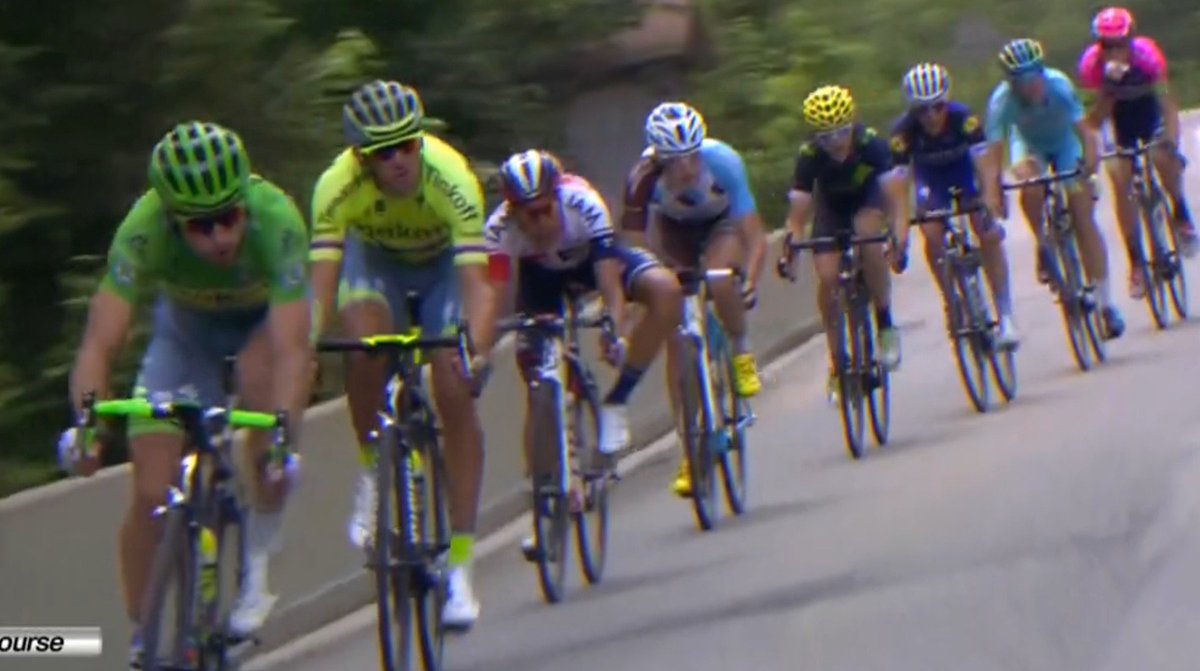 In no time Alaphilippe is with him. They fly down!
In the peloton nobody attack. Bauke

Mollema is fighting hard

and now only 55'' behind.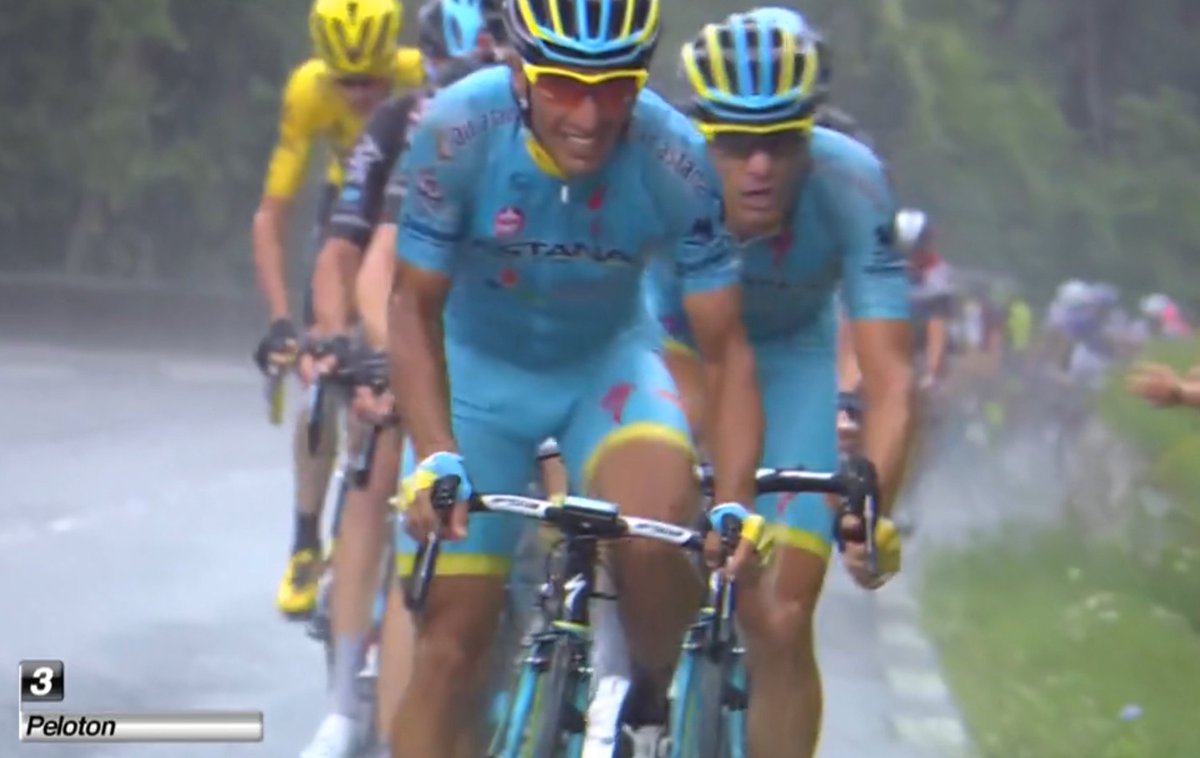 34 km to go Pantano and Alaphilippe are 40" ahead the group with De Gendt and 6'30" from the peloton.

Bauke

Mollema is back

to the GC group, bravo!

In front Pantano and Alaphilippe already gained 1' on the rest of the break.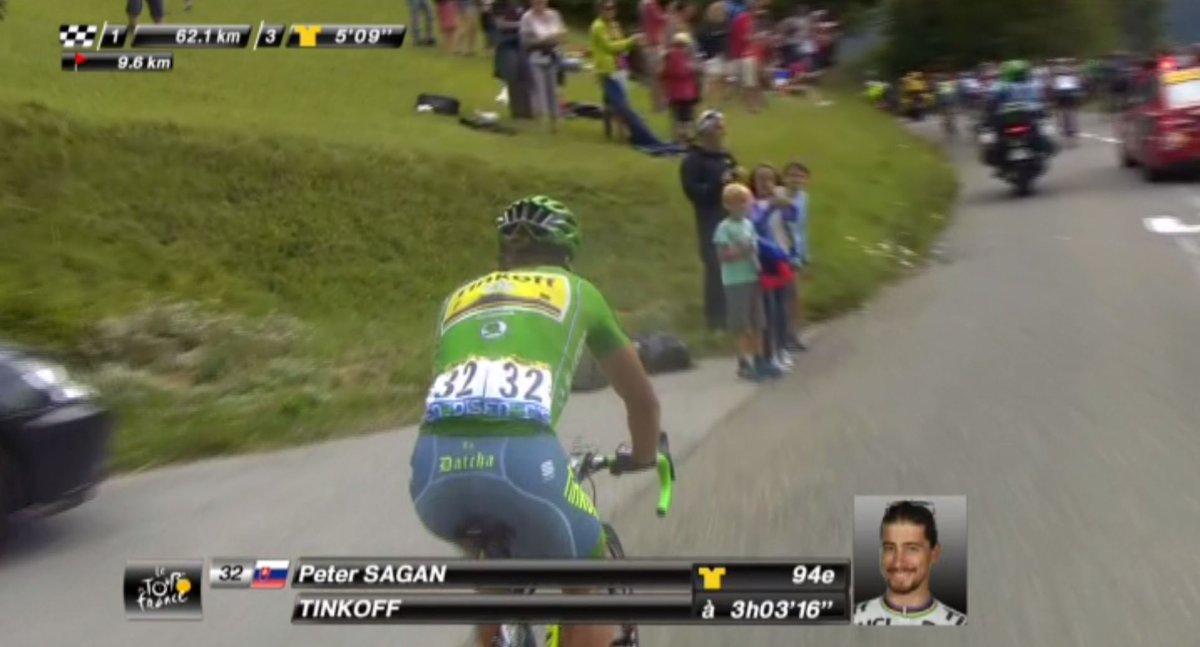 Col de Joux Plane

(HC, 11.6 km 8.5%.). The fight is expected. Meanwhile the news come that

Sagan will be awarded as the most combactive of the race.

Mah... I don't agree. Riders like De Gendt or Pantano, on the attack almost everyday or Chris Froome, in yellow agaist all and everything would have deserved it better. The GC group is in the last climb and Fabio Aru is the first rider to be

dropped

. Bauke

Mollema

instead

ATTACKS

!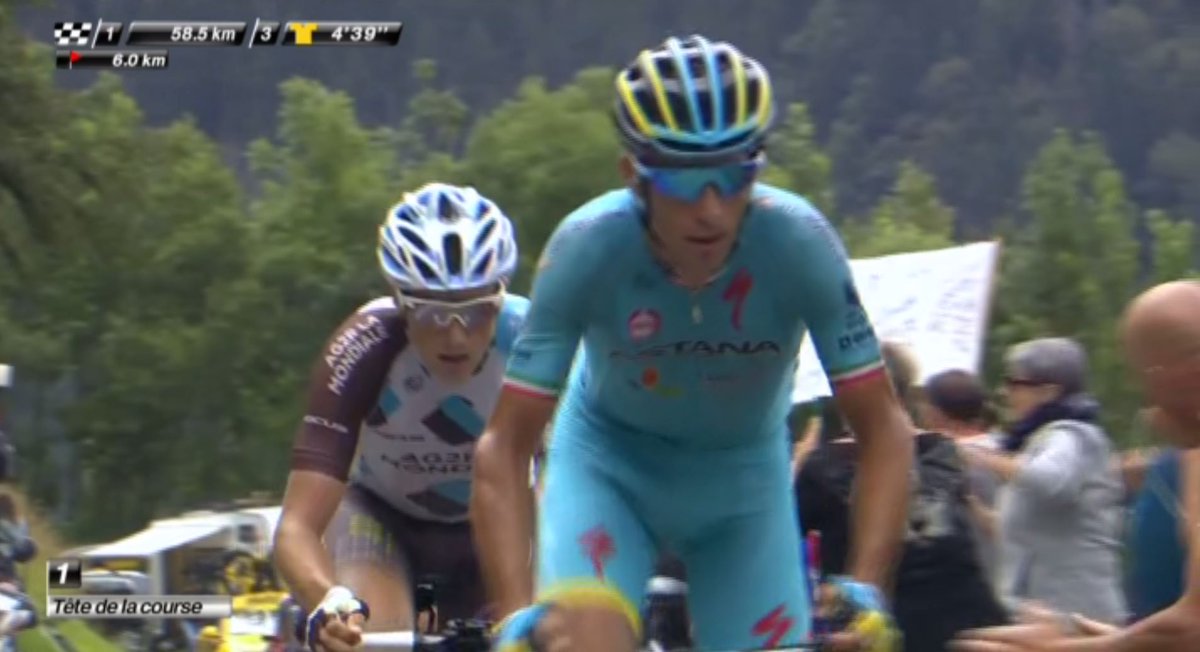 In front

Nibali tries to bridge

to Alaphilippe and Pantano. Mollema goes, solo in the rain. He didn't give up, he doesn't try to keep his top ten position but

is on the attack, all or nothing

, to better it. In front Alaphilippe tries to go solo but Pantano hangs on. Alaphilippe attacks again.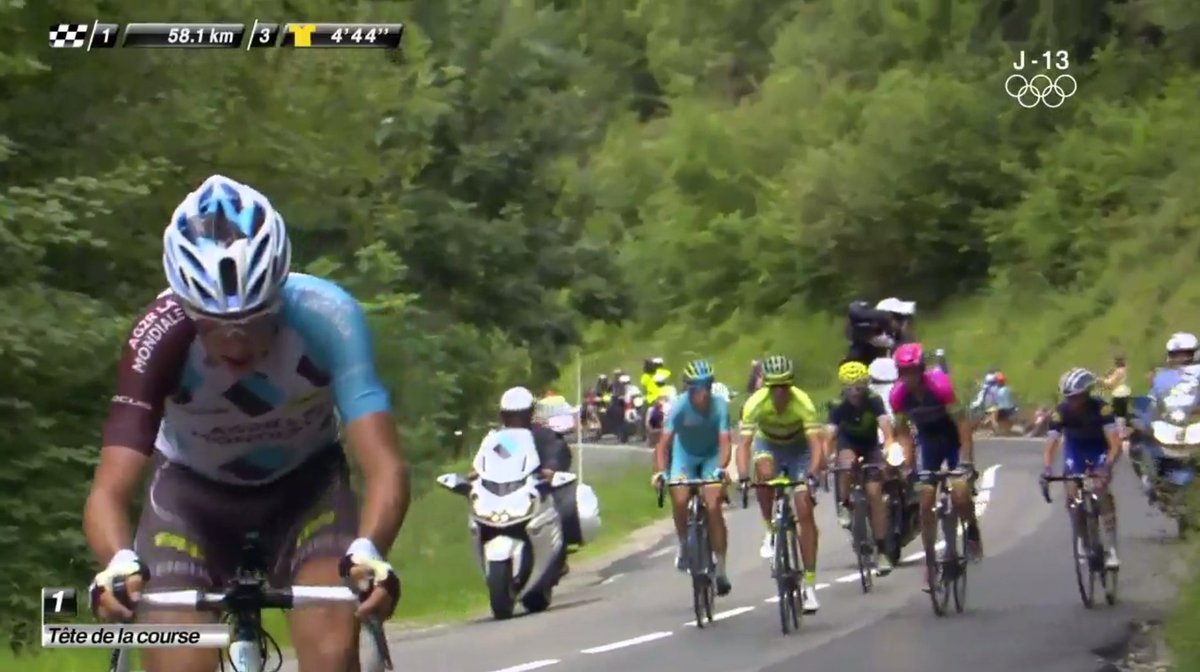 Rodriguez

jumps off the peloton, joins and drops Mollema who's back in the GC group and losing contact.

Nibali joins

the leading duo and tries to go solo. Rodriguez found Zakarin and can now breath on his wheel.

Izaguirre

joins Pantano,

Alaphlippe is dropped

.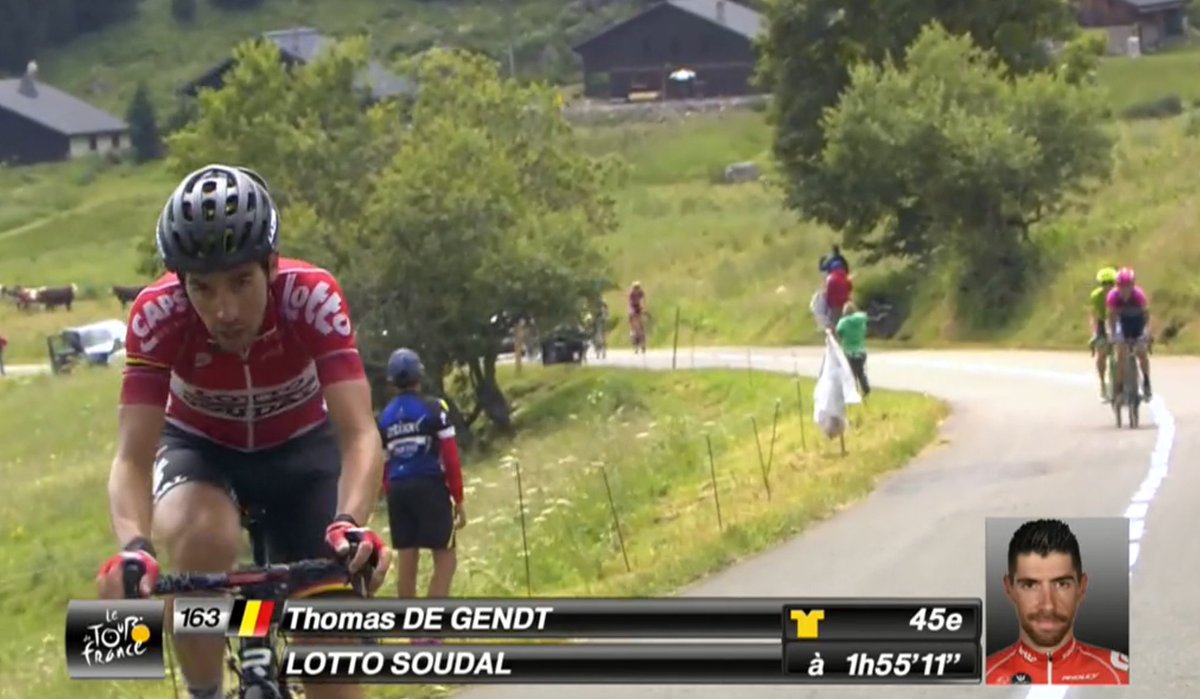 1 km to the top of the climb Pantano and Izaguirre join Nibali. At the

KOM: Pantano

is first. The gap is down to 3'.

Descent: Izaguirre goes solo. And wins solo.

Then Pantano come. Nibali is 3rd.

The GC group now!

Fabio Aru is 17' behind: who's going to take is spot? For Chris Froome is basicly done.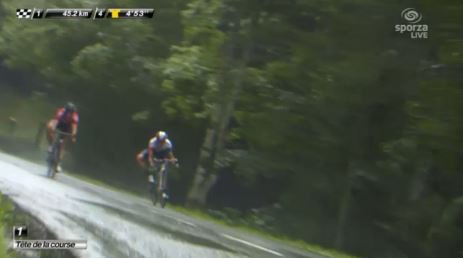 Ion Izaguirre:
"This one is for Gorka, my team, my partner and my baby daughter"
Bauke Mollema: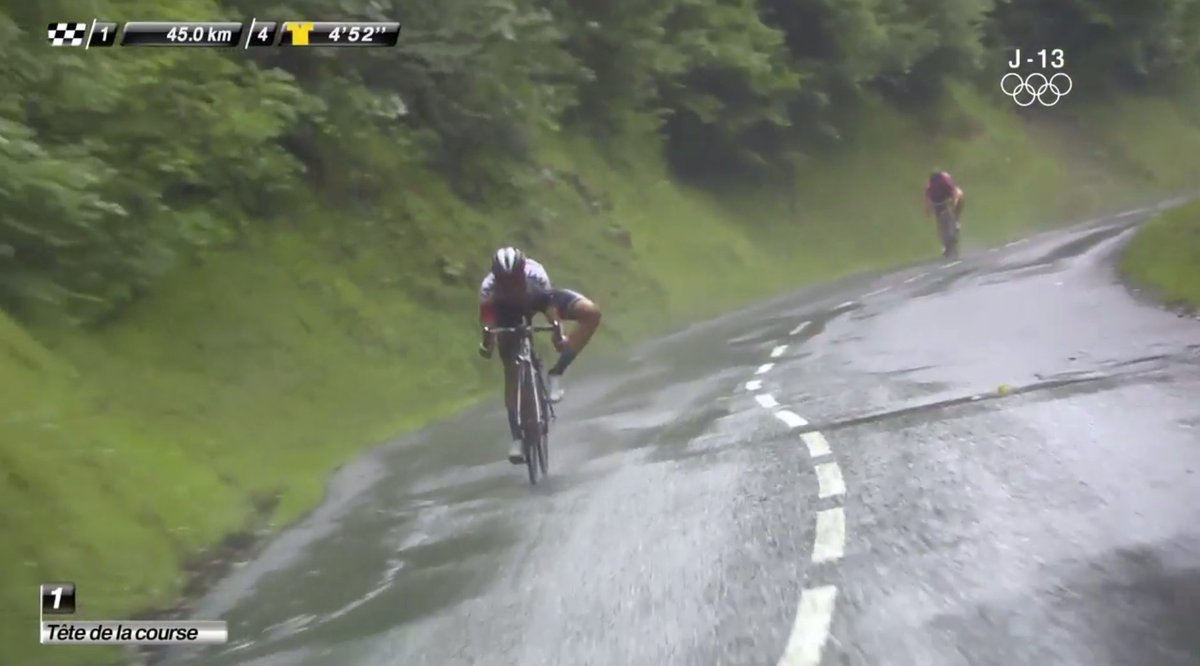 "A hard day @LeTour. Physically and mentally. Tried to make the best of it. Thanks to the team and team mates for the motivation and support!"
STAGE
1 Izaguirre
2 Pantano +19
3 Nibali +42
4 Alaphilippe +49
5 Costa +1:43
6 Kreuziger +1:44
7 Kelderman +2:30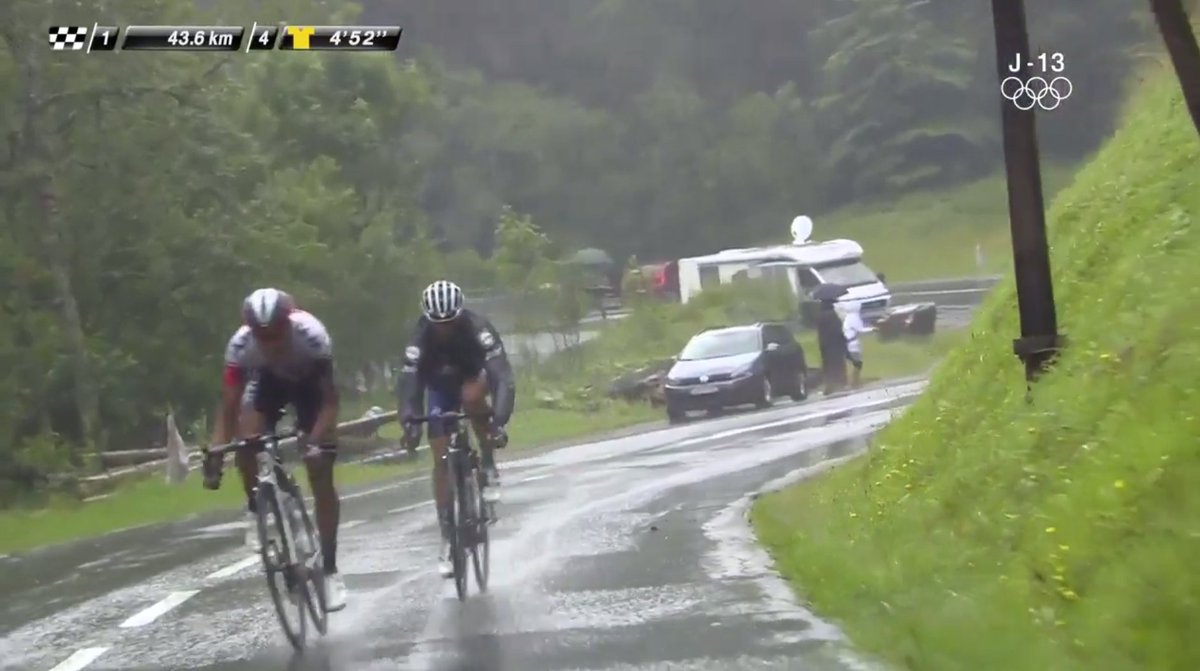 8 Rodriguez +3:24
9 D. Martin
10 Bardet
GC
1 Froome
2 Bardet +4:05
3 Quintana +4:21
4 Yates +4:42
5 Porte +5:17
6 Valverde +6:16
7 Rodriguez +6:58
8 Meintjes +6:58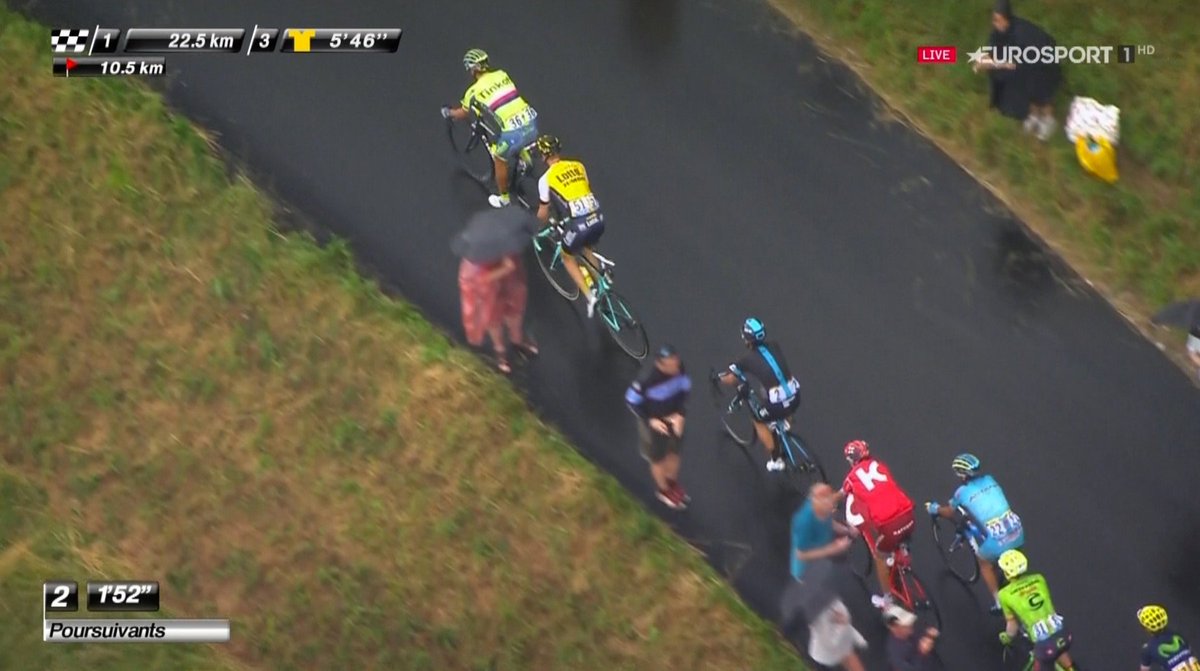 9 D.Martin + 7:04
10 Kreuziger + 7:11
Yellow Froome
White Yates
Polka Dot Majka
Green Sagan