"I don't have words. I think I need to reflect more on what I have done today.

There was a moment today in the breakaway that I felt so, so tired

, but then I thought back to the first part of the race when everyone was à bloc. So I told myself that because of that everyone is tired now. So

I needed to be smart.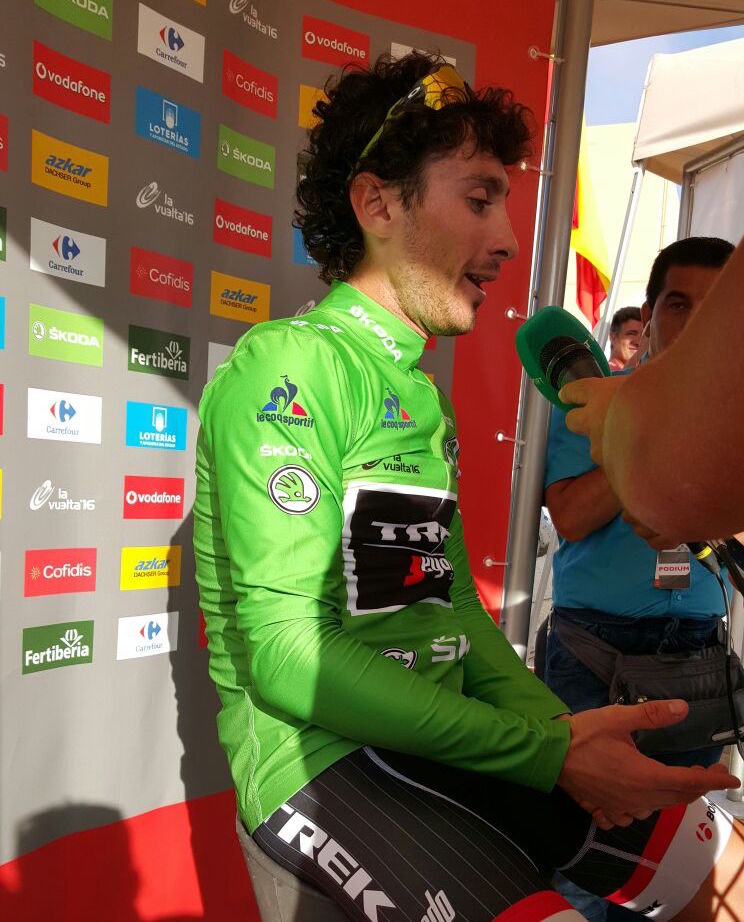 I saw my best friend with seven kilometers to go and he told me,

'Allez Fabio you have the possibility to come back!'

, and that gave me more energy and motivation. When I saw [Atapuma and Latour]

I felt the smell of victory

, but I think when they saw me coming back, they made an effort, and then it was impossible for me to catch them.

But I am very happy to get the green jersey.
I am honest; I am super happy and relieved to have the points jersey after today.

In the start I crashed, it was a silly crash, and I was so mad at myself.

Then I needed to change the way the day was going because it had started really bad.
The victory is another thing, but for me to have the green jersey tomorrow in Madrid, I think

it's a good reward for all the things that I did in this Vuelta.

Sometimes it is difficult to win because it was a super strong Vuelta, and always I found myself in a breakaway with climbers stronger than me."