Santosh Yadav

the first woman to climb Mount Everest twice

:
"When I climbed the Everest in 1992, three people fell sick. Out of them two died.

The lesson I learnt there was if you don't follow rules, then accidents are bound to happen.
The same situation developed in May this year when they (the Australian and Dutch climbers) had left oxygen at the base camp. I always carried excess oxygen with me. There were detractors who used to tell me I can do it without oxygen. But I refused to pay heed to their comments.

We cannot attempt something without foolproof precaution and preparation. Today's situation in mountaineering is we are dependent on others.
When we used to climb, we used to find our own way. Girls don't do that, but I used to. Now sherpas act as navigators, but during our time the case was different. There are companies who plan and decide on the route. When we used to climb, we used to plan the route. How to negotiate roads, and everything was done by us. I used to brief others, plan contours. I'm not running down commercialisation totally. But one has to follow the basics of climbing. It took us 15 days to reach the base.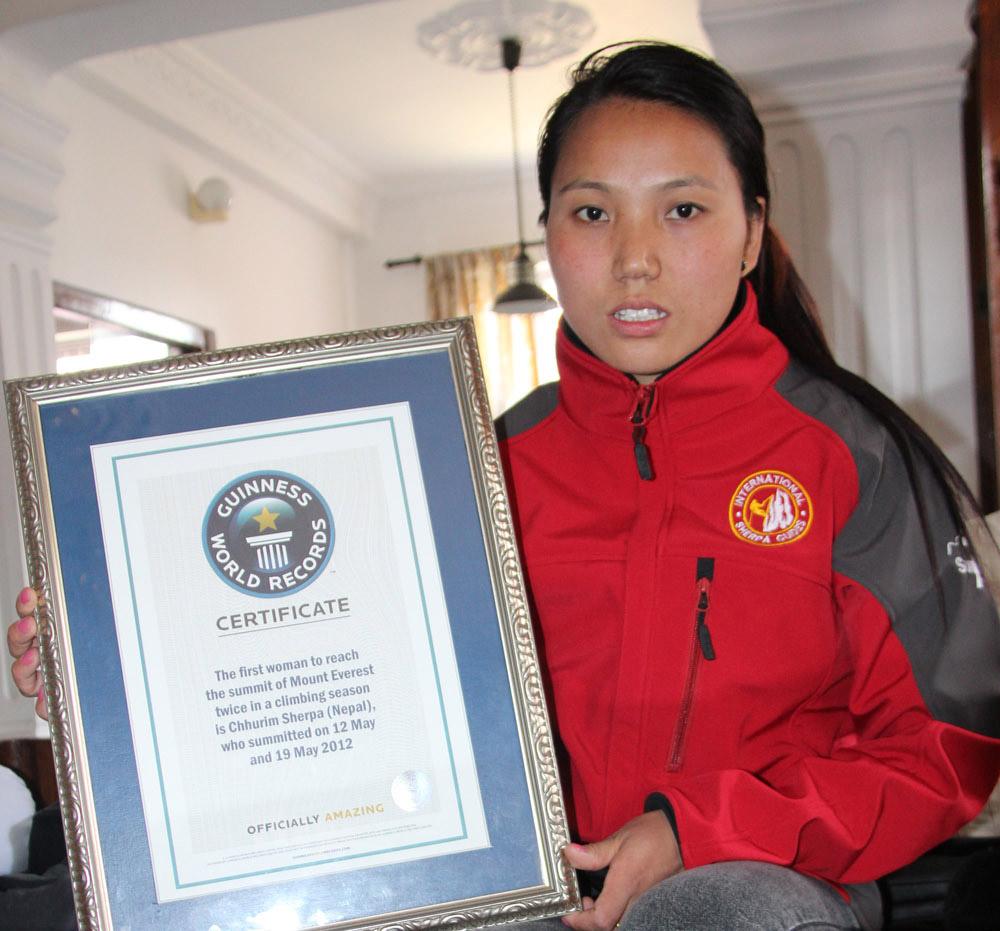 Now people avail helicopters and take flights. We used to practise gradual climbing.

Sherpas have started opening roads

since 1996. I am not fond of this. Also

the cost of mountaineering now is much more than what it used to be.

Dreams of many are shattered.

Overall, I feel the charm is lost if everything is spoon fed, and chances of accidents are much more

.
We used to climb at least 7,000 metres to be deemed fit to meet the basic mark.

Now the mark is money. Chances of accidents are more because they remain amateurs.

In case of the false claims about climbing also, I feel no joy can be derived from that. One should not aim to reach the summit. Rather, the desire to scale the top of the world is what should motivate mountaineers."
I just note that the remark

about oxygen

should be interpretated correctly: climbing without oxygen is possible and according with mountaineers like Messner and Bukreev even safer. However

acclimatation and preparation

must be correct. High altitude mountaineering requires

a fair, honest self evaluation

.
Oxygen should be carried

as an emergency tool

as it can save lives, not as a part of the equipment normally used to climb. That means not everybody should be allowed to climb at high altitude just because they can pay for it. The line between

profetional mountaineers and 'amateurs'

should be evident and respected.

Death remains a possibility

that can't be completely avoided, mountaineers know it. Tourists must understand it as well and take it seriously.