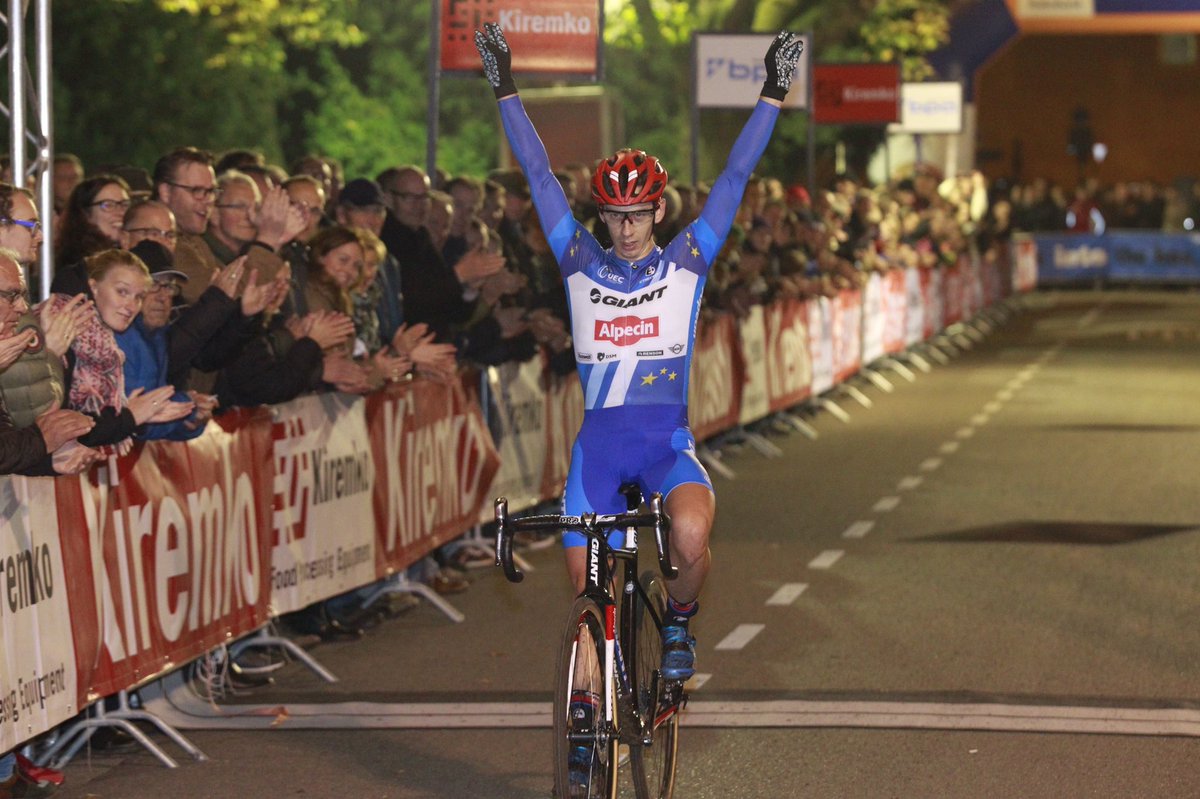 Lars van der Haar struggled to find his form

in the first races of the season.

H

ealth problems hampered is preparation

and he had to skip the opener in the USA.
He's a fighter, and a classy rider, so

he bit the bullet and focused on a quick comeback.

In spite of the bad luck,

results show he's back on track but he hasn't won yet.
He did last night in the Nacht van Woerden

and that's no doubt good for his morale

before the European Championship, where he's expected to defend his Jersey

. It's going to be hand. True. But Lars is a hard player!
Lars van der Haar:
"Super happy to win in Woerden! Difficult start of the season for me. This really feels good! On to the next one.... ;))) "
RESULTS
1. Lars van der Haar
2. Stan Godrie
3. Dieter Vanthourenhout
4. Marcel Meisen