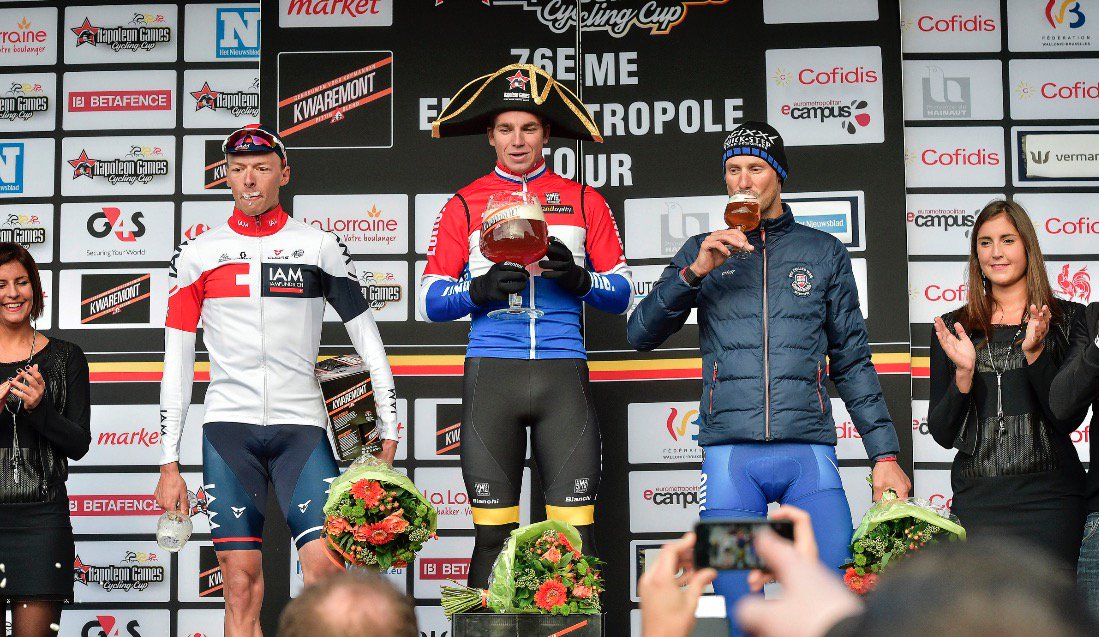 "This was a very difficult day because of the wind and rain, I'm glad I won this race. When I crossed the line I felt cramps everywhere and I was freezing. The whole day the peloton went fast, but we were there as a team every time. First with seven men in a group of 50 and when the peloton thinned further, we always had enough riders in it. In the final Maarten Wynants seemed to be racing for the victory, but when we came back I could sprint for the victory.
After the finish, Oliver Naesen was not happy with my sprint.

It was chaotic as the leading group was caught in the final meters.

I first had to go pass the leading group and then pass Debusschere.

I certainly went to the left, but I left enough room to pass.
This was my last test before the Worlds. I had to go pretty deep and that was according to plan. It was nice that it was windy, because that may be the case in Qatar, although I'm glad it's going to be less cold in Qatar."