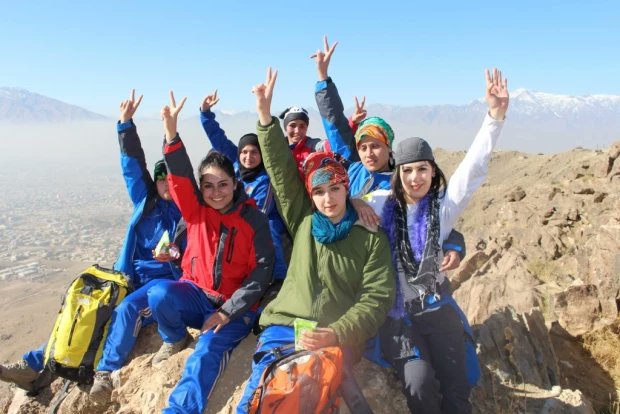 In a four day long expedition 17

Afghan women successfully climbed Shah Fulad, 4951 m

(Foladi peak), one of the highest points of Bamyan province, located in the mountain range of Kohi Baba (Koh- i-Baba / Kohi Baba / Kvhe Baba in the Hindukush).
Bamyan, Ghazni, Wardak, Badakhshan, Nangarhar and Parwan, all climbers coming from the province of Kabul, covered a total of eight kilometers. The event was held by the organization Ascend Athletics.
The Province's

Governor Mohammad Tahir Zuhair warmly spoke about mountain climbing

as a sport and as a wellness, and said that groups of climbers are welcome.
The Province of

Bamiyan is one of the most attractive

for tourists due to the

unique landscape and numerous archaeological sites

, but the complexity of the infrastructure and security issues have been so far an obstacle in the turning of these advantages into a source of profit. Currently, the unemployment rate is very high in Bamiyan.
Source