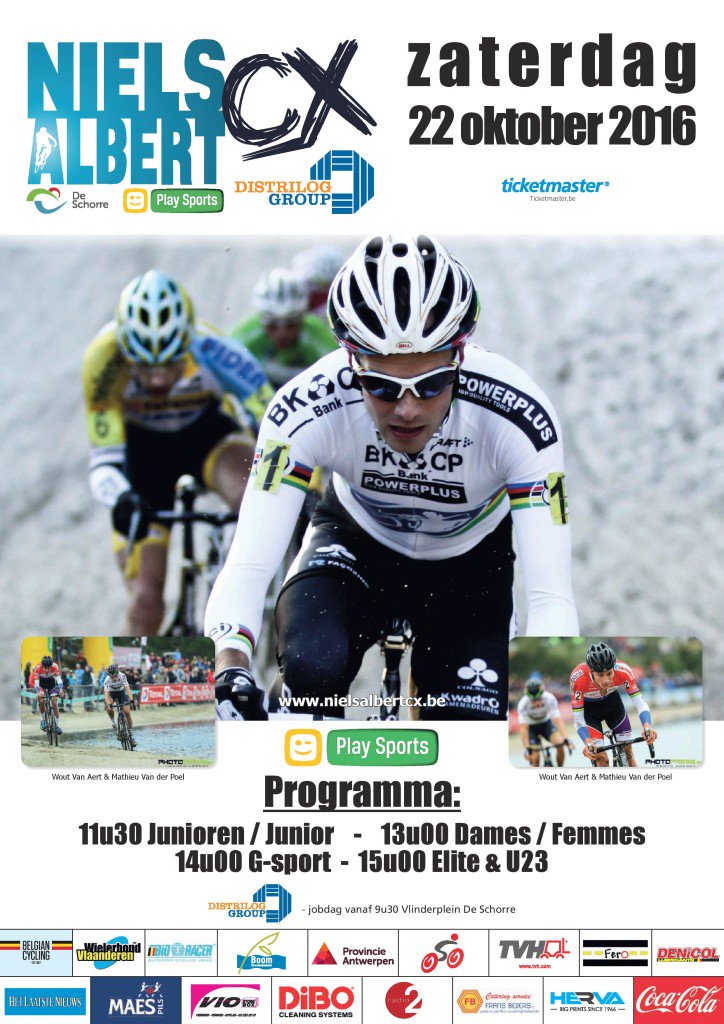 Sunny day in Boom. Wide green fields in the warm light of the afternoon.

It didn't look cold...
Jolien

Verschueren won the women race

while

in the men race we had again a duel between 'les enfants terrible',

Van Aert and Van der Poel.
After just 3 laps they got a gap. Bosmans was chasing with David van der Poel.
3 laps to go Bosmans joined, M. van der Poel attacked but couldn't drop van Aert. Eventually M. van der Poel crashed

: his pedal hit the barrier's foot and he badly fell.

Van Aert went solo.

Van der Poel was able to come back to 2nd but the win was gone.
RESULTS
WOMEN
1. Jolien Verschueren,
2. Ellen Van Loy,
3. Rebecca Fahringer.
MEN
1.Van Aert,
2.M.van der Poel,
3.Bosmans,
4.Meeusen,
5.D.Van der Poel,
6.Jo.Adams,
7.Meisen,
8.Huys,
9.Walsleben,
10.Jaspers.