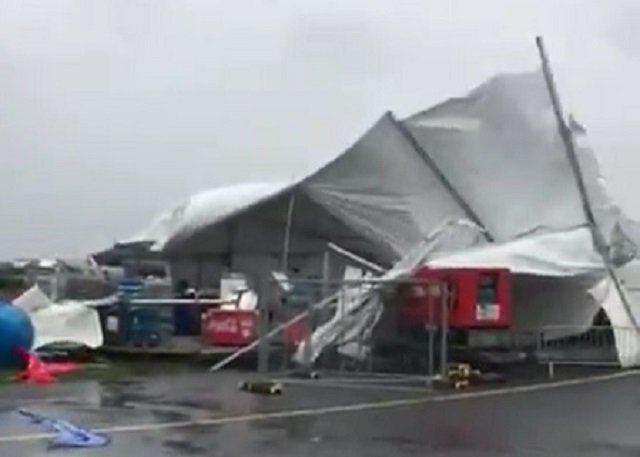 "

ALL race categories are now cancelled

in #TelenetUCICXWC Koksijde. The storm makes racing too dangerous. "
That's what you can read on the CX UCI twitter account.
Windy indead

, especially this morning. Then the weather improved and

some riders expressed their disagreement, others said it was the right decision

because safety must come first.
In any case

it's the first time ever

that this happens: a cyclocross race cancealed due to the weather. Cyclocross races has been held in the rain storm, in snow and mist, but such a strong wind is evidently a too dangerous threat.
Gianni Vermeersch:
"Als je dit ziet is afgelasting de enige juiste keuze. Jammere zaak, maar veiligheid gaat voor! #TelenetUCICXWC #Koksijde
....................
If you can see this cancellation is the only right choice. Sad case but safety first! #Koksijde #TelenetUCICXWC"
Jammer genoeg geen cross vandaag... Maar ik ben blij dat ik er gisteren bij was in Hasselt!! #8 📷@chrjobb1990
..................................
Unfortunately no cross today ... But I'm glad I was there yesterday in Hasselt!! # 8 @chrjobb1990 📷"
"14u: Waar is die wind???"
"Still 4u30 till the race starts, decision was made way too fast in my opinion. They predict less wind this afternoon. #cxweahter"