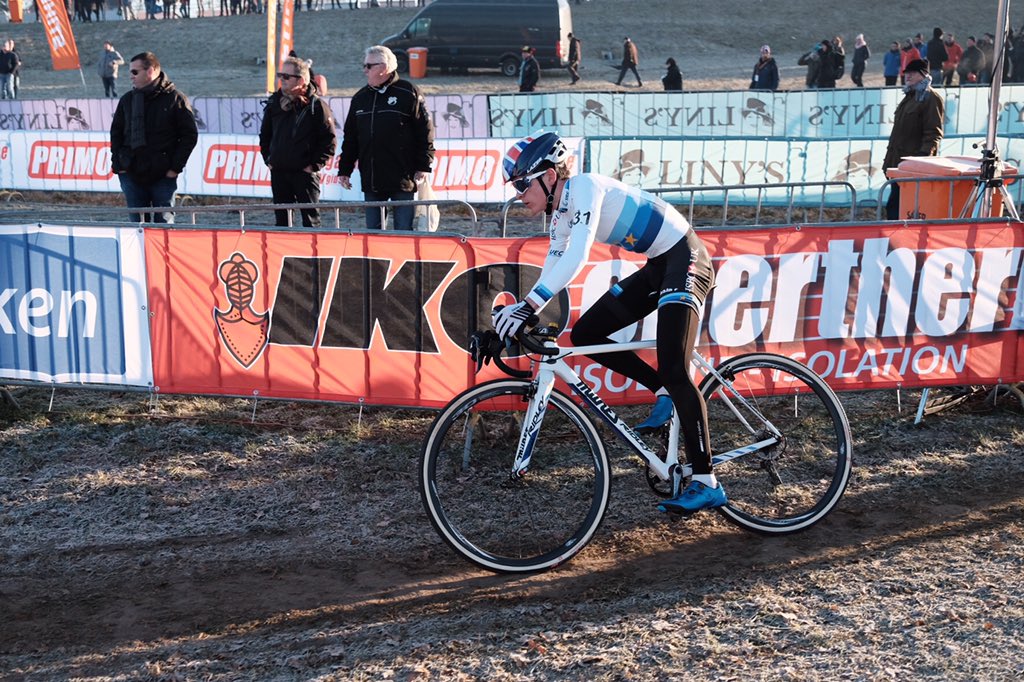 Thomas Pidcock,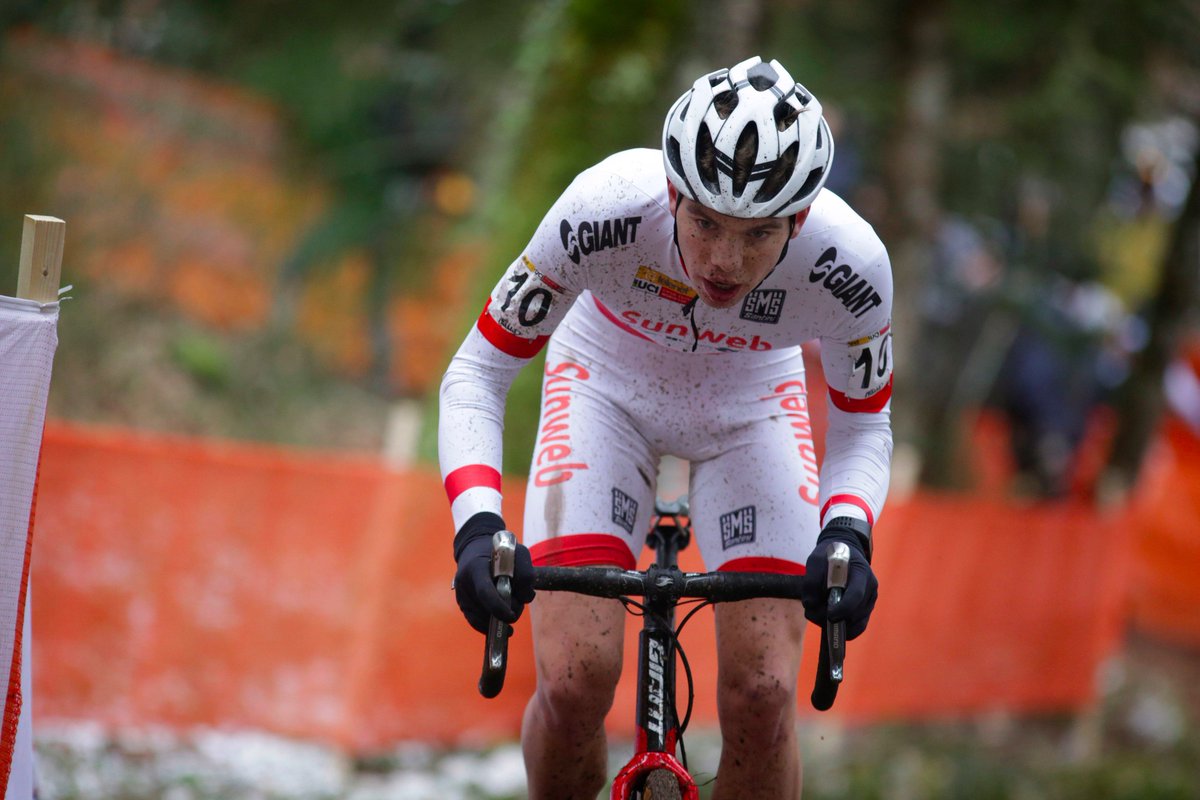 Tom Pidcock:
"A difficult course made for a difficult victory yesterday in #hoogerheide. However the day overshadowed by the news of Charlie Craig's passing. My thoughts are with @nick1craig @tom1craig and family. Charlie, someone I didn't know, but knew of. A rare talent that won't be forgotten. This victory is dedicated to Charlie. RIP X"
Marianne Vos:
"Well yeah, I already felt good the last weeks but it's good to have such a race and final preparation.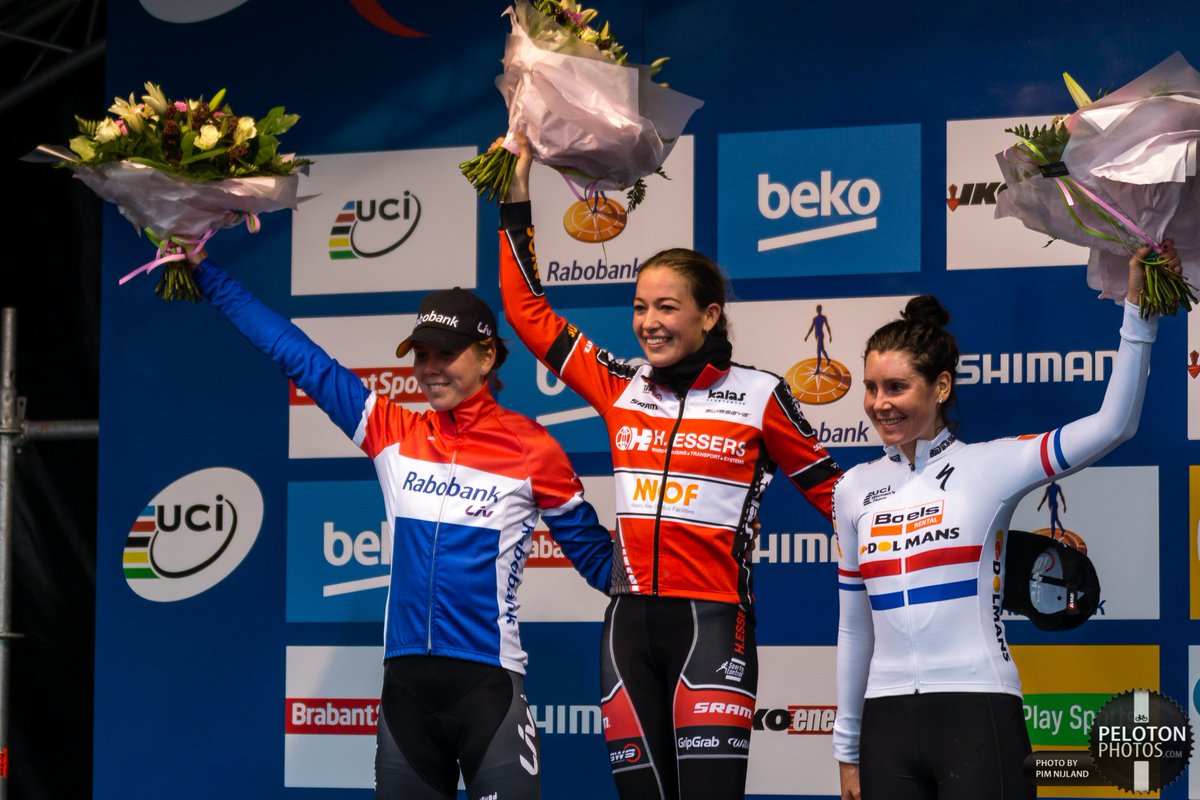 I attacked at one lap and a half from the end. That's ten minutes of racing and that should work out. I felt good and straight away I had a gap, but anything can happen, slipping away, so it was better to have a bonus.
We're in a good position. Too bad home rider Thalita de Jong literally crashed away".
Lars van der Haar:
"‪Win in WC Hoogerheide!! No words just WAUW! Thanks Telenet-Fidea Lions!"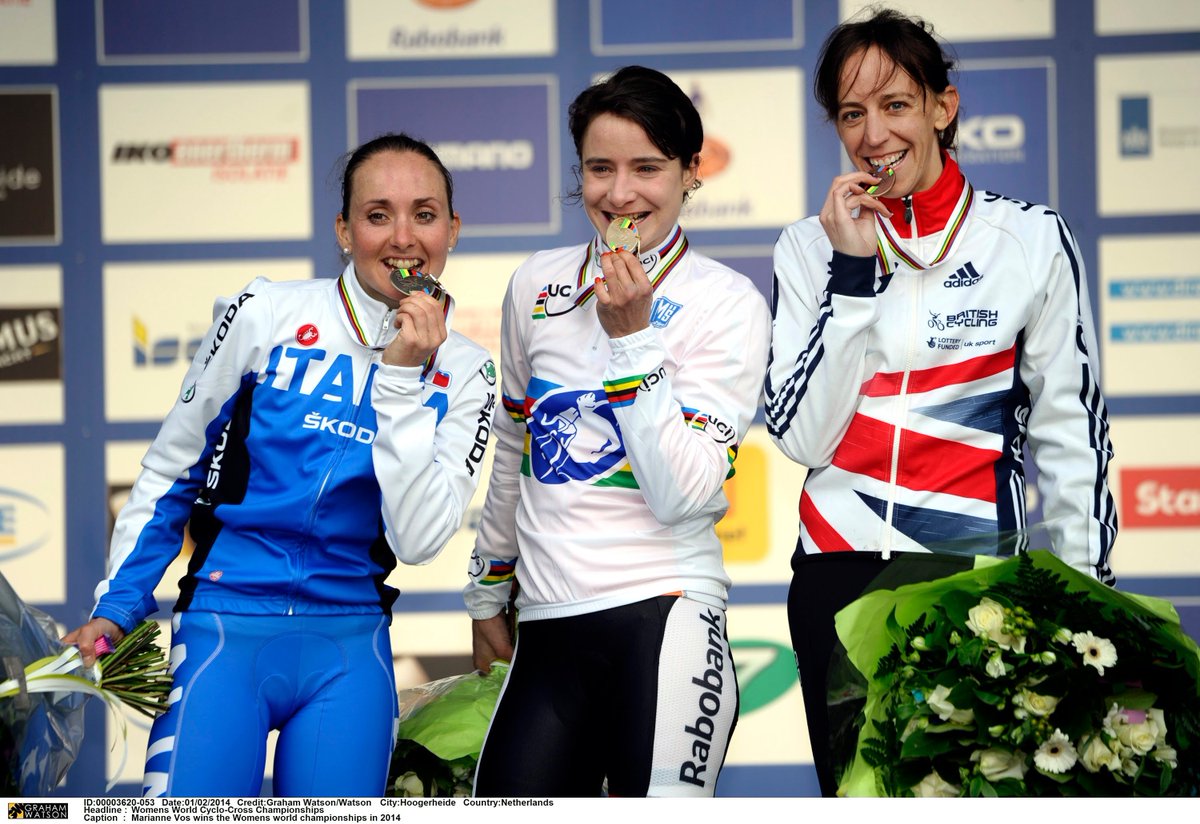 "Very unexpected. It was special. The last lap I couldn't stop smiling.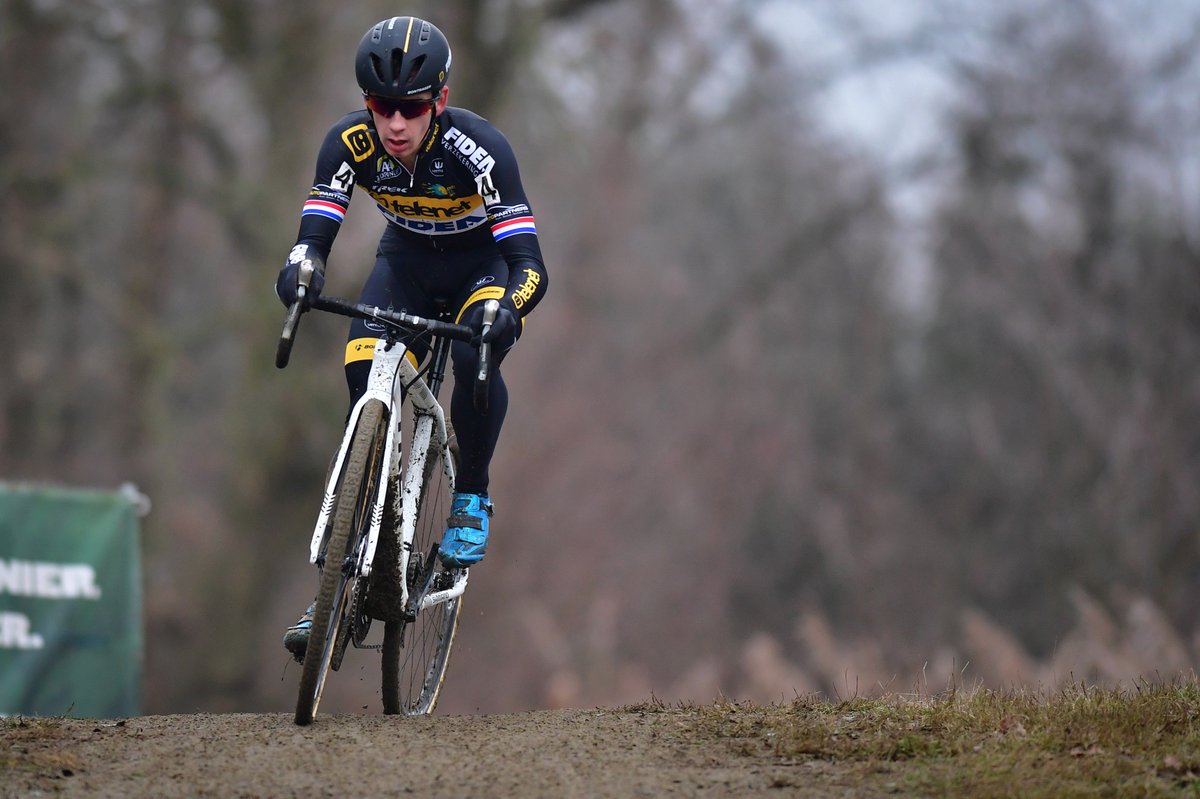 I was struggling in the beginning but then I came back in the race. Van der Poel just did a hard lap. I thought, I'll go in the front and help him, and go on. I think, at that Van der Poel thought, this is ok, let him go. Behind him, were some teammates of mine. It gave me a big gap in a short period of time. Then I was alone.
The support of my teammates was really nice and it offered me a big gap. Still, it was difficult to hold onto my lead as it was such a fast course. It was cool to see that my teammates also got onto the podium.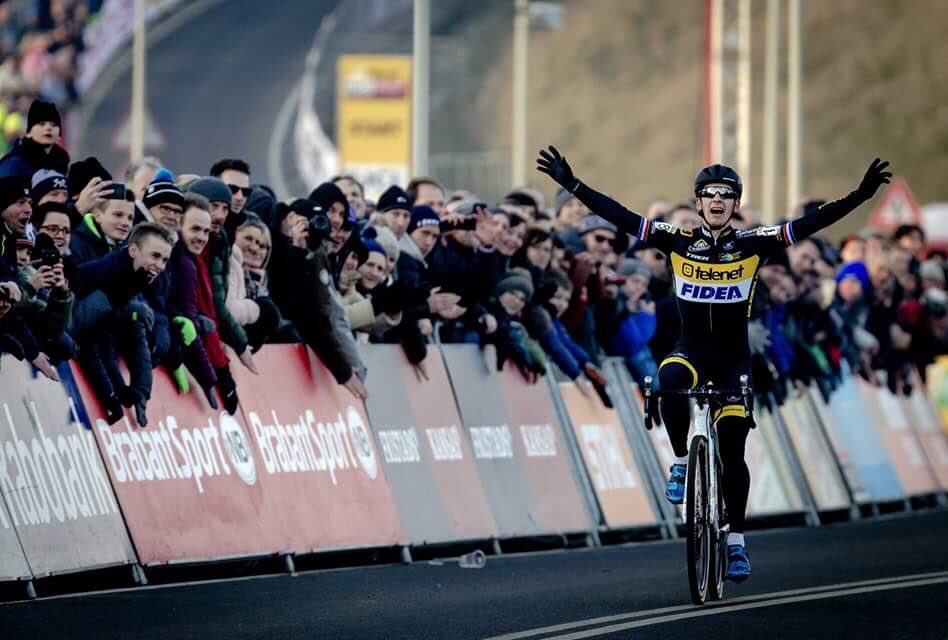 Worlds? I'm good but it'll be a completely different race. Mathieu? Don't worry. He trained hard. I believe in Mathieu. We all can."
Mathieu van der Poel: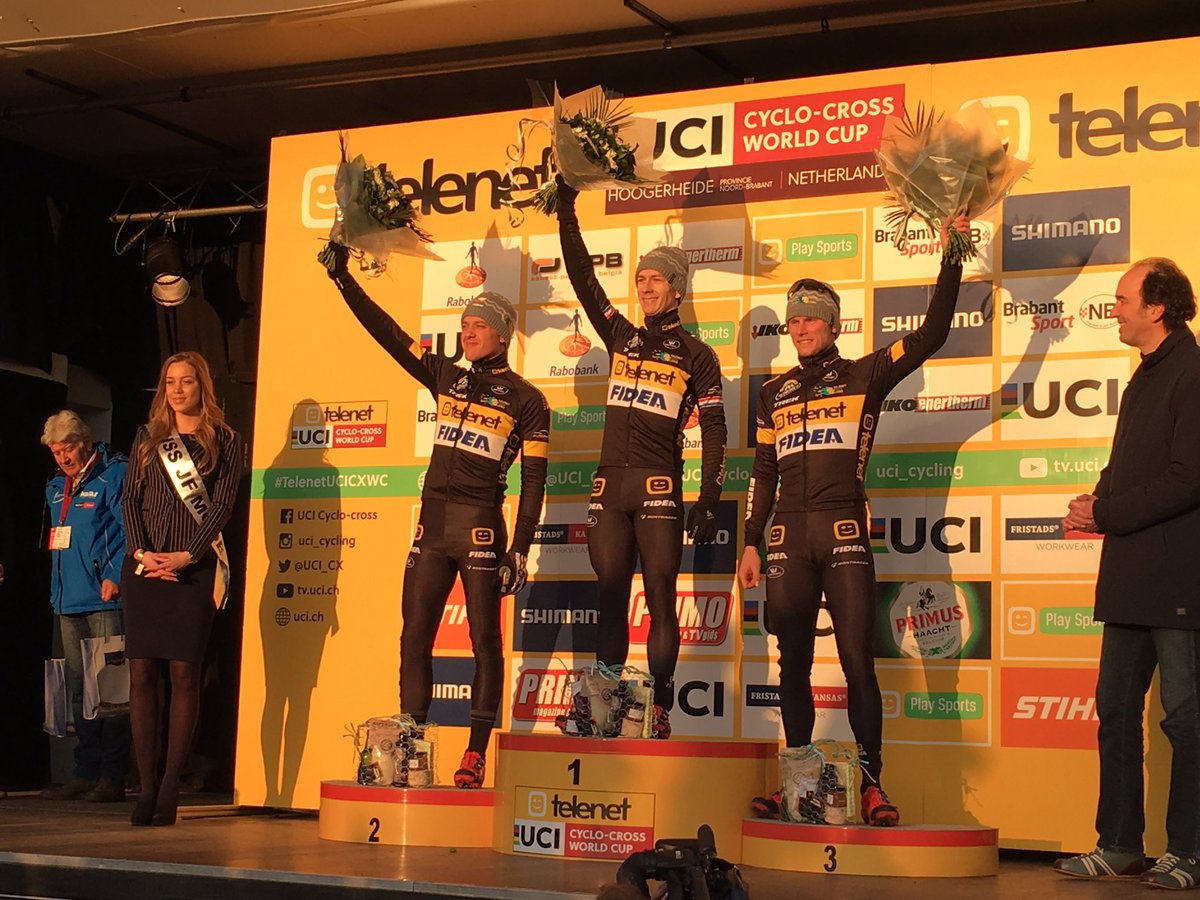 "It wasn't what I expected. I hoped to go betterIt's no drama as next week is what matters most. I'm a bit disappointed but prefer it today over next week. After my first acceleration I realised that there was no punch on my move. I started becoming worse and worse. My legs were really feeling the fatigue.
I tried to finish the race as good as possible but after a while nothing was going right. Technically it wasn't good either. On a bad day, everything goes bad. The last two years I was always very good here and the week afterwards it was slightly less good. Hopefully it'll be the other way around this time."
RESULTS
Junior Men
1. Thomas Pidcock,
2. Ben Turner,
3. Timo Kielich.
WC winner:
.Toon Vandebosch
U23 Men
1. Joris Nieuwenhuis,
2. Clément Russo,
3. Thijs Aerts.
WC winner:
.Joris Nieuwenhui
Elite Women
1.Vos,
2.Brand,
3.Worst,
4.Cant,
5.Verdonschot,
6.Richards,
7.Nash,
8.De Boer,
9.Kaptheijns,
10.Majerus
WC winner:
Sophie De Boer
Elite Men
1.Van der Haar,
2.Meeusen,
3.Van Kessel,
4.Venturini,
5.Pauwels,
6.Merlier,
7.Vermeersch,
8.Meisen,
9.Aernouts,
10.Walsleben
WC winner:
Wout van Aert