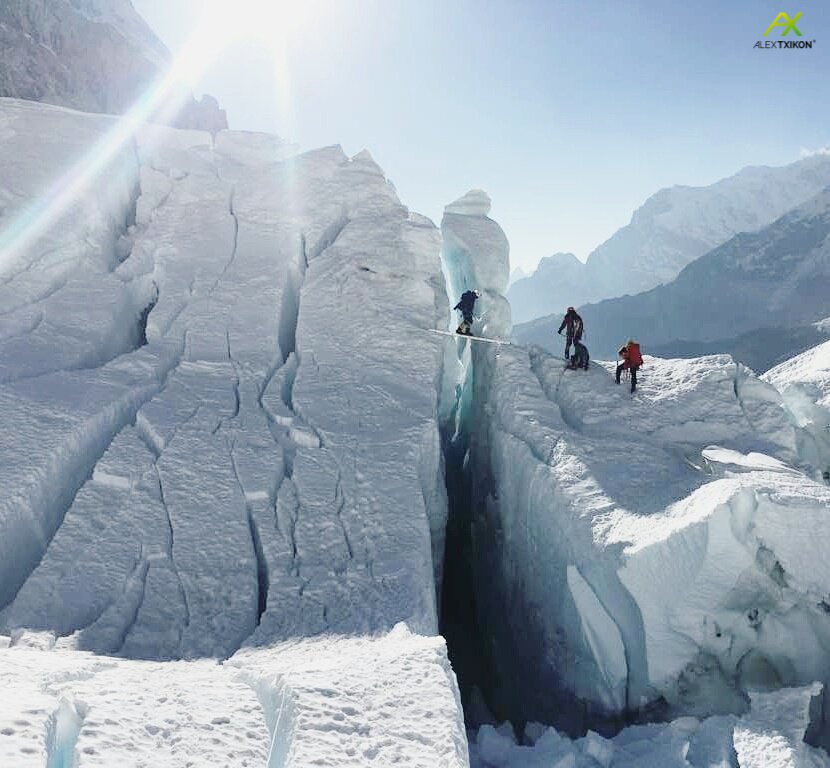 He had announced on the 6th of March that

it was time to give it another try. Then no news for two long days

, not even the tracker's info.

Finally the gps showed the team was on his way back. Successful? not so.
In my opinion - worth nothing, I know - this second attemp made no sense. The weather wasn't good enough, the window too short, and the winter over. A winter expedition can't summit on March.
Thanks god they are all saves

as Txikon asked his Sherpas mates to risk again their lives and I can't consider this right.

Mountaneering is a calculated risk not a blind challenge

. In this second attempt I just see egoistic ambition and the need to impress the sponsors... Maybe I'm completly wrong.
Alex Txikon:
"This isn't a goodbye, it's a "see you later". Everest hasn't wanted this year to conquire its heart, but what I do appreciate clearly is that it has stolen my heart. I dream, every day, since we left our home on December 25 that we reach the 8848 meters that separate us from the sky, but greed is useless in the mountain. You never have to go against nature; this is something that has been engraved during my entire career in which I have lived very difficult moments: if you don't want the mountain defeating you, don't end with it; respect and care of it. Therefore, although I feel very strong physically and psychologically, the winter hasn't given a truce, the strong wind tossed us to the ground and the forecast of the next few days is terrifying. However, there is no doubt that it has been the most special expedition of my life, in which I have been surprised by myself, and in which we have achieved the world of mountaineering to have a continous follow up that excites me. In addition, without a doubt, all of you are the icing on the cake, that I have felt you every minute as if you were my family, supporting me in every achievement and every complicated moment. I promise you that I will return to the mountain that has stolen my heart in the purest way. I love you, guys."